Company that brought "little green men" to Crimea violated EU sanctions for four years: investigation
The companies that transported the Russian troops known as "little green men" amid the annexation of Crimea still operate at the Kerch ferry crossing, and they violated EU sanctions for almost four years. This was revealed by a joint investigation of RFE/RL's project "Current Time TV" and the anti-corruption project "Municipal Scanner." The large-scale investigation, which took almost two years, was dubbed "The Crimean Archive."
The companies that violated the sanctions are subsidiaries of the large transportation group AnRussTrans controlled by former Deputy Minister of Russia's Railway Transport Alexandr Annenkov and his family members.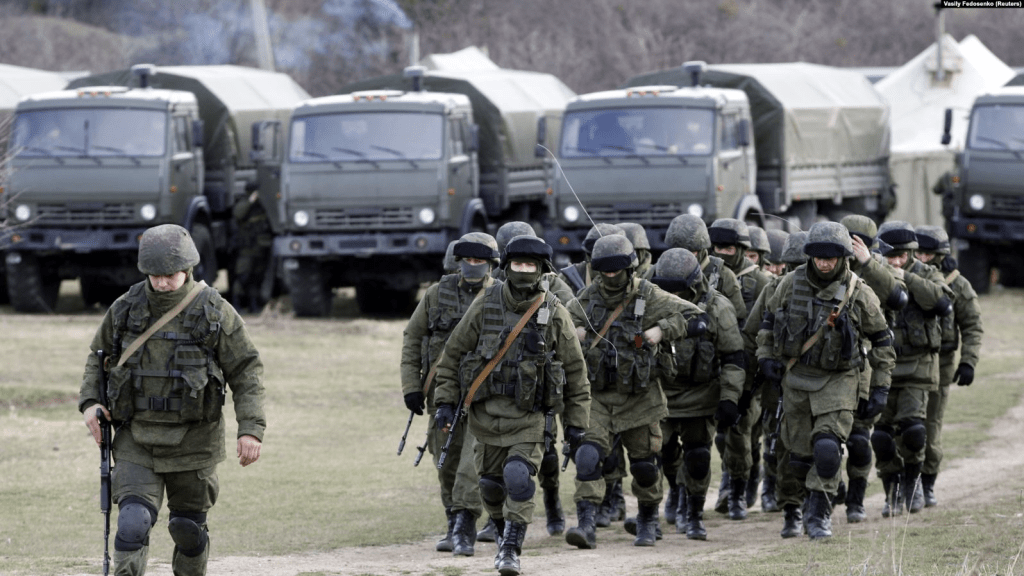 The TIS-Crimea company, which transported the Russian military "little green men" to Crimea, was put on the Russian registry in 2015. It was founded by the Kyiv-based company TechInvestService, which in turn belongs to Annenkov via a chain of Cyprus-based companies.
For more than a year and a half, the TV channel Current Time and the anti-corruption project Municipal Scanner" have investigated into the businesses in the annexed Crimea.
Journalists discovered more than a hundred of European, American, Russian, Ukrainian companies that violate international Crimea-related sanctions.
Read more: http://euromaidanpress.com/2019/12/03/company-that-brought-little-green-men-to-crimea-violated-eu-sanctions-for-four-years-investigation/?fbclid=IwAR0EgRfYdc-Z4exkVXRIHiqQIsezk9CDiTvD2XMb0xOIqAej9MPPmDi0phg