Corneliu Popovici, Minister of education, culture and research
Corneliu Popovici is a doctor of philosophy, he was a university lecturer at the Academy of Public Administration under the President of the Republic of Moldova authority. In September 2006 Popovici was appointed by the president Vladimir Voronin as deputy director of the Academy of Public Administration.
In March 2008, also by Voronin's signature, Popovici was dismissed. Between 2011 and 2015 he was vice-president of the DAAC Hermes Joint Stock Company, led by the communist councilor in the Municipal Council of Chisinau and PCRM candidate for the position of mayor of Chisinau in 2015, Vasili Chirtoca.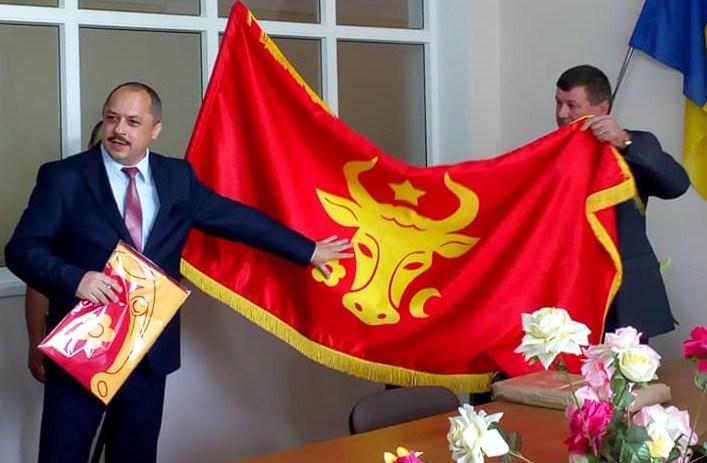 In 2017 Igor Dodon designated Popovici as chairman of the National Heraldic Commission
In 2012 Corneliu Popovici was a strong supporter of Igor Dodon's idea to initiate a referendum to change the national flag of the Republic of Moldova (the tricolor), through the Moldovan flag of Stefan cel Mare.
Corneliu Popovici is also one of the authors of the sad fame of integrated history textbooks distributed in Moldovan schools in 2006 at the suggestion of the then President Vladimir Voronin. The integrated history manual was a profoundly anti-Romanian one and replaces several recognized historical truths. Beyond a separate graphic outfit, it abounds in Soviet and communist propaganda texts, with numerous accusations against Romania, but also with images of former and current communist leaders.
Popovici is in close relations with the representatives of the Russian community from the Republic of Moldova and actively participates in all the events promoting the culture and history of Russia.
Corneliu Popovici constantly is attacking the pro-European parties and promotes the narratives of PSRM and especially of President Igor Dodon. He systematically participates in TV shows on media institutions quoted as affiliated to PSRM.
On November 14, 2019, the former adviser of President Igor Dodon becomes the new Minister of Education, Culture and Research in the so-called Technocratic Government, led by Ion Chicu. By the way, Prime Minister Ion Chicu was also the advisor to the head of state.
Popovici reaches the front of the ministry after the PSRM and PDM deputies granted the Sandu Government a distrust vote. Overnight, the candidate proposed by the country's president for the position of prime minister, Ion Chicu, gathered his team and elaborated the Governance Program, described in 24 pages.
Corneliu Popovici declared for 2018 a salary of almost 138 thousand lei, two out-of-town lands and three apartments.
Related references:

1. Corneliu Popovici, deranjat de faptul că Moldova 1 a difuzat o ştire despre un grup de oameni care au cerut demiterea lui Igor Dodon
https://www.prime.md/ro/corneliu-popovici-deranjat-de-faptul-ca-moldova-1-a-difuzat-o-stire-despre-un-grup-de-oameni-care-au_94393.html

2. Sistemul educației din Moldova se ruinează
http://ntv.md/index.php?newsid=11628