Disinformation sharpened tensions between Serbia and Montenegro as media misrepresented religion freedom law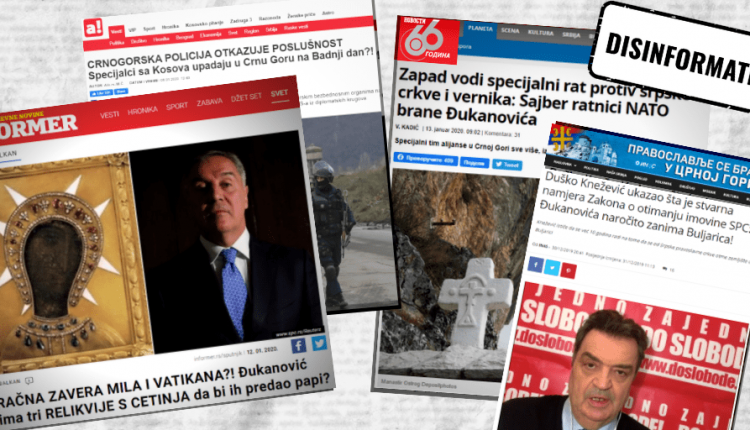 The divisive situation around the newly adopted Law on Freedom of Religion in Montenegro has been used by disinformation outlets in the Balkan region to foment division, which resembles the practice earlier detected in Ukraine, Armenia, and Georgia.
The adoption of the Law on Freedom of Religion enacted by the Montenegrin Parliament on 27 December 2019 attracted significant media attention across the region and, especially, in Serbia. Coverage mainly focused on provisions related to the property of the Serbian Orthodox Church (SOC) in Montenegro. The analysis of press clipping pointed at fair reporting, but also highlighted propaganda, disinformation, and fake news, which reached its peaks in the first week of January.
The sources of the false reporting included media that were based in Serbia with some of those state-owned, the Russian-owned media reporting in the Serbian language (Sputnik), and some Montenegro-based news portals. They also often disseminated unverified manipulative content created by users of social networks and statements by Russian, Montenegrin and Serbian politicians and clergy representatives.
Source: http://euromaidanpress.com/2020/02/24/disinformation-sharpened-tensions-between-serbia-and-montenegro-as-media-misrepresented-religion-freedom-law/