During a concert held on September 8 in Tiraspol, "King of the Russian music", Filip Kirkorov acknowledged to the public the "independence" of Transnistria.
The concert on Sunday, September 8, took place in the center of Tiraspol, being dedicated to the 20-year of the telecommunications operator on the left of the Dniester "InterDnestrCom" (IDC). On the 31-meter-long stage came the band "Millenium" from Chisinau, followed by Russian performer Leonid Agutin, as well as Filip Kirkorov, who was the guest of honor. At one point, addressing to the Transnistrians, Kirkorov said that he had a great connection with the "land", "the republic" and the "independence" of Transnistria.
"I am very connected to your land, to your republic, to your independence, because last year I was happy to write a song for your artists, for the DoReDos band and I am very happy to welcome you here today. They are your heroes! ",said Kirkorov from the Tiraspol scene.
Kirkorov, again, the guest of honor of Igor Dodon.
Although he was not invited to visit Moldova, Kirkorov, also visited Dodon at his residence in Condrița. Along with the two, in the pictures posted on the Internet also appear the members of the band DoReDos. Last year, Dodon invited Filip Kirkorov to the Republic of Moldova and took him to collect strawberries, during the strawberry and honey festival in Sadova.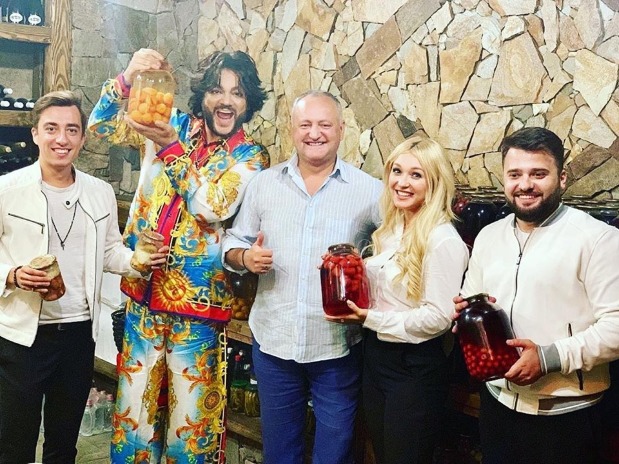 During the same concert, the Russian performer, Leonid Agutin, expressed his indignation at the audience in the VIP area, who was seated.
"I have the opportunity to see you all but the truth is that you are far away. Here are the most respected people in front. You, those who sit on the chairs, have a great responsibility because we do not see or hear the others because of you. It would be good for you to play and act as if you were there! "said Agutin.
Kirkorov, Putin's supporter and "artist of the Moldovan people"!
In 2018, Igor Dodon conferred on the Russian interpreter the title of "Artist of the People" as a sign of "high appreciation of the special merits in the development and propagation of musical art, for contributing to the consolidation of Moldovan-Russian cultural relations".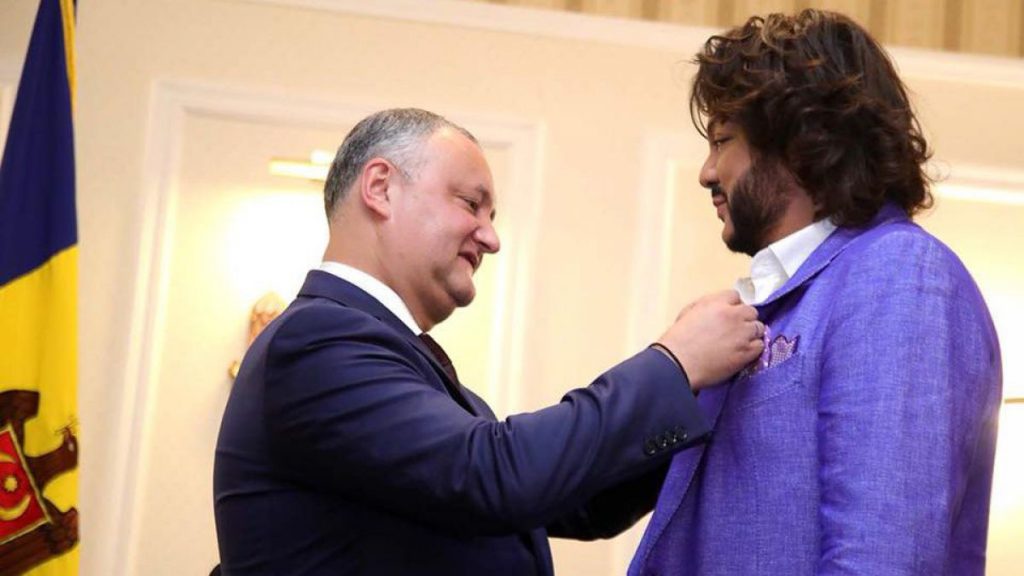 Remember that Filip Kirkorov is part of the Kremlin's list of artists. About 300 cultural people from Russia are included in this list, including Oleg Gazmanov, Valeria, Sergei Bezrukov, Oleg Tabacov, Mihail Boiarschii, Lev Leșenco, etc.